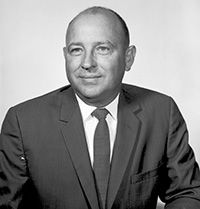 Organic Division Initiatives:
M. A. Battiste Award for Creative Work in Synthetic Organic Chemistry
Tarrant Distinguished Visiting Professorship in Organic Chemistry
Tarrant Summer Graduate Research Scholarship
W. M. Jones Award for Originality and Creativity
History
University of Florida Professor Emeritus Paul Tarrant (1914–2014) created this professorship to honor the memory of his beloved wives, Viola and Marian. Paul graduated from Duke University (Ph.D.), Purdue (M.S.), and Howard College (B.S.) and started his career at UF in 1946. He is credited with the first "sponsored" research program at UF (1948) and was the first Chair of the American Chemical Society (ACS) Division of Fluorine Chemistry. In 1966, he received the Florida Award of the Florida Section of the ACS, which recognizes leadership and contributions toward the advancement of the profession of chemistry. He retired in 1980 after 34 years of service to the University of Florida.
---
Upcoming Recipient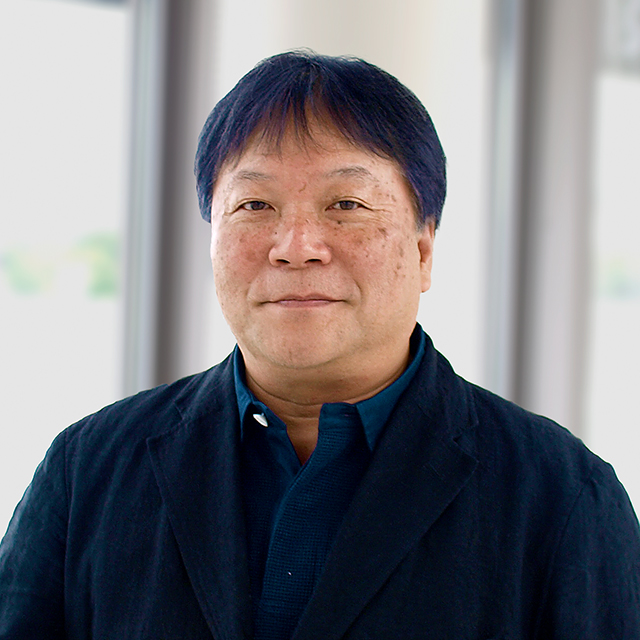 The University of Tokyo
November 26th, 2023 – December 2nd, 2023
---
2022 Recipients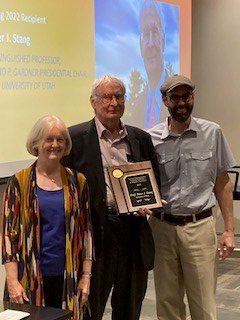 Past Recipients

Helma Wennemers
Swiss Federal Institute of Technology in Zürich
January 25th – 30th, 2023

Michael Sherburn
The Australian National University
September 26th – October 7th, 2022


Peter J. Stang
The University of Utah
April 11th – April 14, 2022





Benjamin Davis
University of Oxford
February 10th – 14th, & 17th-20th, 2020




Masayuki Inoue
University of Tokyo
November 17th – 24th, 2019





Peter Schreiner
Justus-Liebig-University
March 12th – 16th, & 19th – 22nd, 2019


Masanari Kimura
Nagasaki University
September 10th – 14th, 2018
Tarrant Lecturer



David Lupton
Monash University
February 26th – March 7th, 2018
Tarrant Lecturer


David Leigh
The University of Manchester
October 13th – 30th, 2017



Ken Houk
UCLA
April 8th – 14th, 2017



Janine Cossy
ESPCI ParisTech
Nov. 12th – 18th, 2016



Jye-Shane Yang
National Taiwan University
January 24th – 30th, 2016
Tarrant Lecturer

Stefan Matile
University of Geneva
November 30th – December 4th, 2015



Kyoko Nozaki
The University of Tokyo
March 17th – 20th, 2015
Tarrant Lecturer

Eric Kool
Stanford University
September 15th – 19th, 2014



Manfred Reetz
Max-Planck-Institut für Kohlenforschung
March 31st – April 10th, 2014




David Milstein
Weizmann Institute of Science
November 11th – 15th, 2013




Shu Wang
Institute of Chemistry
Chinese Academy of Sciences
April 12th – 18th, 2013
Tarrant Lecturer

Martin R. Bryce
Durham University
March 16th – 23rd, 2013





Tetsuro Majima
Osaka University
February 29th, 2012
Tarrant Lecturer



Peter Bäuerle
Universität Ulm
February 13th – 17th, 2012




Ben Feringa
University of Groningen
November 7th – 17th, 2011




Herbert Meier
Johannes Gutenberg – Universität Mainz
Institute of Organic Chemistry
April 3rd – April 7th, 2011


Pierre Audebert
Ecole Normale Supérieure de Cachan (France)
December 8th – 14th, 2009





John Gladysz
Texas A&M
October 18th – 31st, 2009






Rene Janssen
Eindhoven University of Technology
(The Netherlands)
March 30th – April 3rd, 2009




Hisashi Yamamoto
University of Chicago
February 2nd – 14th, 2009






Philip J. Kocienski
University of Leeds (UK)
November 1st – 18th, 2007



Haruo Inoue
Tokyo Metropolitan University (Japan)
April 14th – 21st, 2007
Tarrant Lecturer


Vladimir I. Minkin
Rostov University (Russia)
November 4th – 11th, 2006



Francois Diederich
Swiss Federal Institute of Technology
(Switzerland)
September 17th – October 1st, 2005

Nick Turro
Columbia University February 6th – 19th, 2005

Irina Beletskaya
Moscow State University (Russia)
October 31st – November 7th, 2004

Robert Grubbs
California Institute of Technology
April 1st – 14th, 2004

Leo E. Manzer
DuPont Central Research
February 23rd – 27th, 2004

E. W. "Bert" Meijer
Eindhoven University of Technology
(The Netherlands)
October 5th – 25th, 2003



Michael Makosza
Polish Academy of Sciences (Poland)
April 12th – 25th, 2003




Frank Würthner
University of Würzburg (Germany)
March 4th – 7th, 2003
Tarrant Lecturer


David Whitten
QTL Biosystems
January 26th – February 7th, 2003




Joachim Schantl
Universität Innsbruck (Austria)
March 11th – 21st, 2002



Günter Haufe
University of Münster (Germany)
January 22nd – February 8th, 2002



Josef Michl
University of Colorado at Boulder
October 1st – 29th, 2001



Goverdhan Mehta
Indian Institute of Science, Bangalore (India)
May 14th – 31st, 2001

Steven Ley
University of Cambridge (UK)
March 26th – 29th, 2001



Paul Wender
Stanford University
February 14th – 18th, 2000



Armin de Meijere
University of Gottingen (Germany)
January 5th – 14th, 2000



Richard D. Chambers
Durham University (UK)
January 26th – March 25th, 1999