ACS Certified Program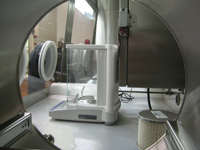 To receive American Chemical Society certification and adequate preparation for the profession, a student must complete the Standard Chemistry Major.
In addition, credit must be earned for CHM 3610L and CHM 3218 plus an additional two credits of advanced work in chemistry courses such as CHM 4034, CHM 4230, CHM 4272, CHM 4300L, CHM 4304, or CHM 4910. If CHM 4910 (Senior Research) is used, a thesis must be written. The language requirement must be met in German, French, or Russian.